Our Operations Are Fully Integrated From Hatchery to Marketplace.
Flexible and Scalable production systems to cater to seasonal demand.
Controlling all points of reproduction, nutrition, processing and cold chain.
Our Farming Locations.
Our aqua-farms are in Colombia. The reservoirs are located at the confluence of the Magdalena River and the Yaguará River where fish are raised in bio-secured floating enclosures. We farm tilapia in these artificial reservoirs and independent land based lake systems with recirculating water. Our land based lake systems are located in valleys irrigated by fresh water springs from the Andean Cordilleras. For over decades, important aquaculture projects have been developed in these areas. The Betania Reservoir area, for example, produces more than 50% of the Tilapia production in Colombia.
Production is completely integrated with optimal farming practices throughout the entire operation, from hatchery to processing. In addition to Best Acuaculture Practices certifications, all aquaculture activity in reservoirs and lakes is managed and restricted by the Colombian government.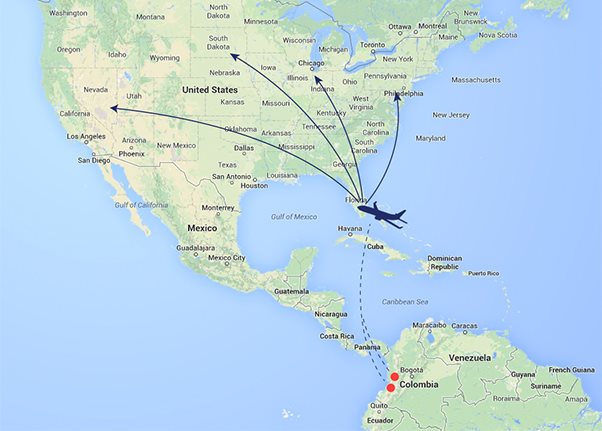 How Is Our Process?
During harvesting, all fish are transported live from enclosures and lakes to the processing plant, in trucks with iced tanks capable of transporting 3 tons. The cold chain is maintained throughout the entire process.
More than More than 450 employees process our products for the international market. The Quality Control team is in charge of visually checking the color, odor, texture and freshness of our products, so our customers and consumers receive the highest quality standards.
The cold chain is preserved from the moment products leave our plants to the moment they arrive at your facility in the United States, guaranteeing premium freshness and quality.
Our locations are strategically located in proximity to international airports where non-stop flights to major global hubs depart daily ensuring freshness for the consumers.
Delightfully Making a Difference…
Learn More About Us